Sponsor Signs
Please support those companies and people who support Klein Oak Baseball!

Thanks to these companies who have purchased outfield signs!
Zaxby's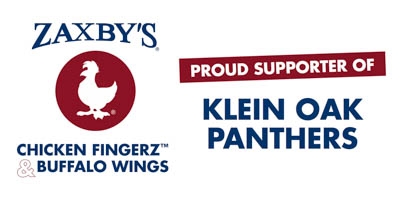 Arroyo Energy

Baseball Warehouse
Champion Forest Baptist Church
DST Training/Premier Baseball
Dugout Sports
Insider Bat
Jeffery Hitt, Attorney at Law

New Balance (the woodlands)
Raising Canes
Renewal by Andersen of Houston Window and Patio Door Replacement

Slim Chickens
Spring Glass
Spring Spine Center

SSK1 Baseball Academy

Sullivan Windscreen
Tim Dalton Investigations & Civil Process Service
SUPPORT OUR SPONSORS.
WE COULDN'T DO
IT WITHOUT THEM!